Many homeowners are aware that adding an automatic garage door to their home ups its value. However, most don't know why that's the case and what type of garage door will add the most value. In this article, we'll go over how garage doors have changed and why having one can mean that you get a higher price for your home.
Why Have a Garage Door?
Most people invest in a garage door because it helps protect their vehicles and which extends the service life of their valuable investment. It also helps keep people out of the home.
Cold temperatures can cause all types of problems with cars, and the same goes for humidity, rain, and hail. So, without proper protection, your vehicle can end up looking like a rust bucket in a few years if it isn't stolen or vandalized.
Apart from protecting your vehicle garage doors have evolved to include features like Wifi connectivity which enables a homeowner to open and close the garage remotely. The WiFi connectivity can also be used to keep an eye on the garage when away on an extended trip. So, it adds a layer of security.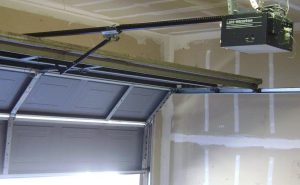 How Does it Add to the Value of Your Home?
We've seen many instances of properties with garage doors selling better and faster compared to properties that don't have one. One reason for this is all the inherent advantages of having a garage door. Studies show that around 84% of the resale value has to do with having an automatic garage door, which adds curb appeal.
By having a garage door, you don't have to worry about haggling for the price. You can set a reasonable demand and put it on the market. However, for you to be able to do that, not only should you have an automatic garage door but one that's made from high-quality materials and compliments your home. You will also want to choose the right provider so that the door is installed and maintained professionally.
Garage Doors Help to Upgrade the Look of Your Home
Garage doors are a brilliant investment both if you want to stay in the home as well as if you have any intention of selling it. However, you always want to install a garage door that compliments the design of your home and adds curb appeal. The better your garage door looks, and the better maintained it is, the better it is for your home's resale value.
If you are installing a garage door or replacing one, we'd highly recommend that you hire professionals. Professionals with years of experience can install garage doors the way the manufacturer intended it to be installed. That guarantees a long and stable relationship with your garage door and that of future owners.